Think Your Stick Would Beat Ours?
How we doing today guys?
Today we have a special treat for you.
With some hard thinking, a little further research, we came up with what would be the best lacrosse stick ever for each the attack player, middie and defender. 
Think we didn't? Well we'd love to hear what stick combos you think would be better.
(Seriously, leave some comments!)
Anyways…Here is how this post is going to look:
1. We are going to lay out each stick combo, attack, midfield, and defense
2. With each combo, we are going to tell you WHY this piece makes the part for our "best stick ever."
3. We will give you the run down of the overall value for each part (head & handle)
4. That's it! But again, leave some comments! Tell us what you "best stick ever" combo would be and for what position.
The Best Attack Lacrosse Stick Ever –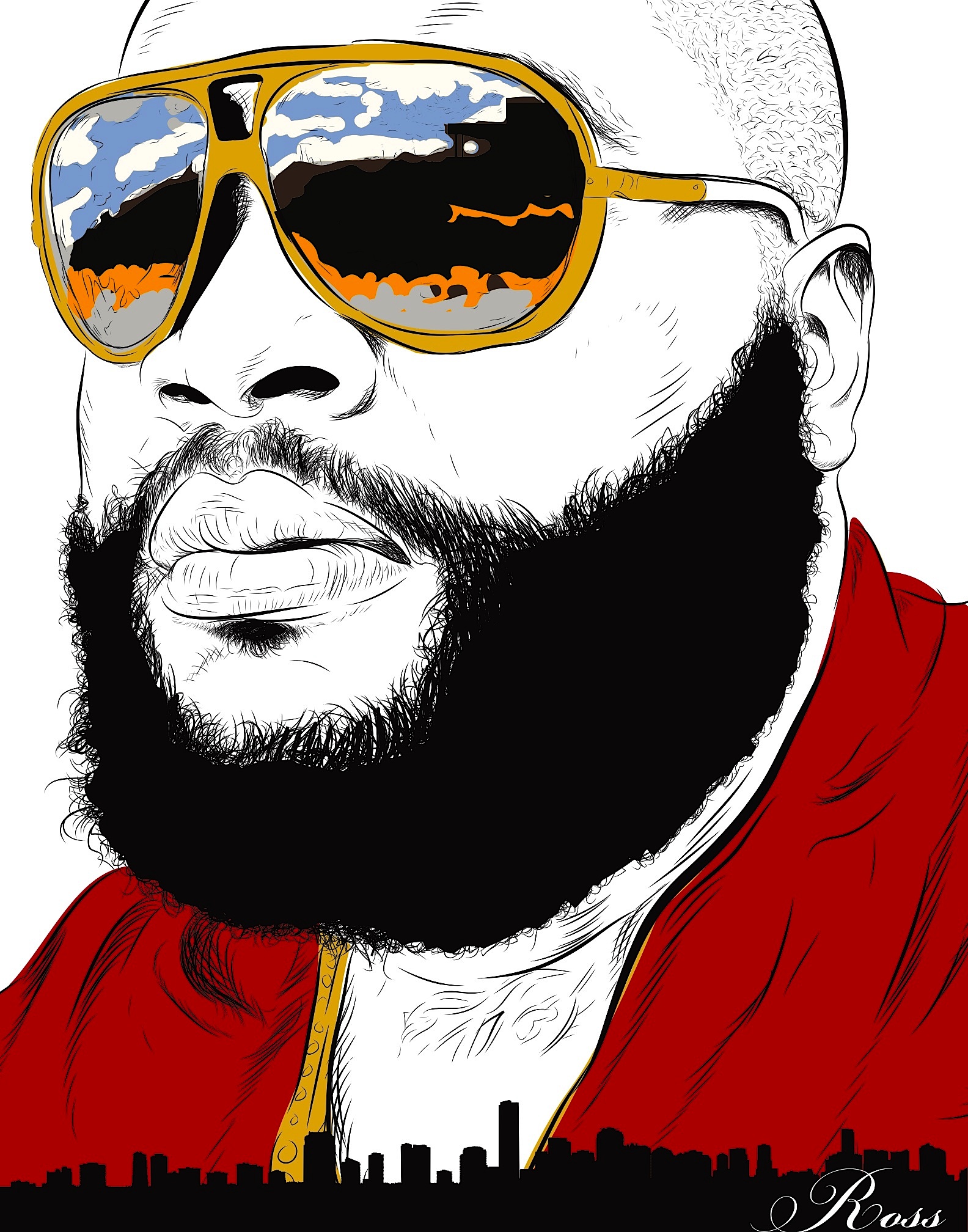 Be Da Boss 
Why did we choose the Nike CEO? Cause we da boss… 
Why this Head makes a part of our Best Attack Lacrosse Stick Ever –
Stands Up to Mother Nature – The Nike CEO will hold up to the snow, heavy rain and even the hot hot sun. Not only do we think so, others laxers who have given us some feedback thought so too! 
Ol' Reliable – To continue off of that last point, this head is known to make it a couple seasons. Lots of laxers have said they have gotten a solid 2-3 seasons out of the Nike CEO in physical play.
Used by Elite Level Players – A good number of players who we received feedback from are collegiate laxers, using this head consistently at the higher level of play. That's always nice to know.
Light Enough to Keep up with a Quick Player –      The Nike CEO is perfect for the lightening quick attackman, making his living off dodges and cool moves. Coming in at 5.2 oz. (unstrung), with the open sidewall, if you like the lightweight gear on the attack end like we do, you are going to be leaving the D in the dust like a boss with the CEO.
String it Up How You Want It – With 16 sidewall holes, we love the commitment from the CEO to  "freedom of pocket expression." With the 16 holes you have all sorts of options to string this baby up.
Pointed Scoop, Yes Please – Scooping up some ground balls with the CEO is like nothing with this pointed scoop.
Pinched Head? Yeah Keep the Lock on the Ball 
Flex Em' – The CEO also has a good amount of flex to it. Take a knock, whip a shot, and CEO is going to snap back to original form like a boss.
Nike CEO will perform like a boss without picking up the 500k salary.
What we mean to say is, the CEO not only is an elite level head and a part of our (current) best attack lacrosse stick ever, but the price is very reasonable as well.
Want to make the CEO part of your stick combo? CEO Lacrosse Heads – (white) and see who is selling it.
Get another look at the CEO via some Video from lax.com 
Why this Handle makes a part of our Best Attack Lacrosse Stick Ever – 
Sandy, But Sturdy Hands – The STX Surgeon has that sandblast finish we really love. It adds the perfect amount of texture to take away the need for any tape, and keeps your hands in place. A grip you can really trust.
Concave Octagon Handle, that Feel You Love – The Concave Octagon design to the handle in combination with the sandblast finish give you awesome feel in play. Good feel to your handle means an even better goal count come season.
Strength to Weight Ratio Toppin' the Charts – This STX Surgeon handle is not only light enough for the vicious, quick moving attacker, but also holds it's own, as it is stronger than Scandium, but still much lighter than a titanium shaft.
The Surgeon Will Not Crack Under Pressure – Rolling off of the last point, the Surgeon is a durable handle! It was made for the attacker, but made for the attacker who has to put up with a few checks throughout the game.
It's Called the Surgeon People… – First of all, meaning aside, love the name of this handle. Second of all, with a name like the "Surgeon" you better believe this handle was made for the players who are looking to pick out the spots where the keepers aren't. The Surgeon is for that finesse player who is racking up goals for their time and making plays in tight situations.
To be a Surgeon, you have to be calm, cool and collected. You are putting up with a lot of pressure and lives are most certainly always in your hands.
We like the pressure. We love this handle. That's why we put the STX Surgeon handle on our best attack lacrosse stick ever.
Check out the Surgeon on Video with that Limited "Scrub Green" Paint… 
The Best Middie Lacrosse Stick Ever – 
Why this Head makes a part of our Best Middie Lacrosse Stick Ever – 
"Stallion products are designed for the player whose game is defined by endurance. The right move at the right time – every time." To quote the write up for the Stallion heads on STX.com, this head is made for the middie who is working end to end, all game.
Open Sidewall Flexes to Stay Durable – The Stallion's open sidewall has some flex on checks and ground balls, this will keep this head stronger, longer!
Stringers Welcome – The Stallion has multiple stringing holes for a variety of stringing possibilities. Go wild middies.
Bottom Rail Design Keeps the Pocket High – With this high pocket placement, you will still be able to rip some fire on the offensive end when you get your looks.
Dueling Sidewalls? – The duel sidewalls on the STX Stallion keep this head stable for shots and scooping ground balls.
C-Channel Technology – The Future? – The C-Channel technology from STX gives the head extra strength for checking and ground balls. Stress is distributed a bit more evenly and softly along the bottom rail, ultimately increasing strength. For a little more on the C-Channel Tech, check out the STX page dedicated to it.
Forward Cant? More like Forward Can! – Okay, that was stupid, but seriously, with the STX Forward Cant, the ball sinks to the sweet spot of your pocket, making you say, "Yes I can!!!" to making lightening quick passes and handling the ball like a Stallion middie can.
Other Laxers Love It, Why Wouldn't We? – If you take a look at this page on lacrossemonkey.com, 95% of users said they would recommend this head to a friend. Pretty good percentage right?
The Stallion Faces Up to the Face Offs – You've already heard us talk about the durability of the Stallion, so with that already being said, you can already expect this horse will stand up to countless face offs, laxers who have used the Stallion in the past are saying the same too. The flex point on the STX is low enough to where a jam shouldn't concern any face off players. The head will give you the right amount of bend however to get out of a tough clamp.
Check out some more on the Stallion via a Video Review from East Coast Dyes 
The STX Stallion is our current lead horse for the head of our best middie lacrosse stick ever.
You can find it for a decent price, $95.00 off of Amazon, they even have it available in a number of colors (Black, Red, Orange, Carolina Blue, Forest Green, Navy Blue, White and Neon Green).
Get your horse how you want it, then ride this baby to a whole new level of play…(Too much horse stuff?) 
Why this Handle makes a part of our Best Middie Lacrosse Stick Ever –  
Epoch's Reload Technology Keeps You Firing – This "Reload Technology" (link up) from Epoch lacrosse speeds up the recovery of this handle after it flexes. In taking shots and making passes you will get the slight flex you need, but the normal shape of the handle will return in a blast.
A Hand to Epoch – Although we are talking specifically about the X30, we have to congratulate Epoch lacrosse (link up), on their innovative move with these 5th Gen. Handles. I mean, a Flex iQ? You get to choose how much flex or bend you want with your shaft? That's the future guys.
Attacking Players Want More Flex Right? – The Epoch designers went ahead and changed the arrangement of the carbon fiber, the material that made up this shaft, which gives it a bit more flex.  
Sandblasted Finish Keeps Your Hands Full – The finish to the 5th Gen. Epoch X30 is sandblasted. For us anyways, this is the perfect amount of extra texture added so we can forget the tape.
Simple, but Sexy Design – All the new 5th Gen. Dragonfly handles have a very simple, but classy design to them as you see in the pictures provided. You have to take a liking to that black right?
Light for the Middies Logging Miles – The Dragonfly shaft comes in around 5.8 oz. Certainly a very light shaft, light enough to keep up with a middie who is making plays at both ends of the field.
Light and Durable! – Not only light, but the Dragonfly was made to be used at high levels of lacrosse play. This shaft will stand up to some physicality, but won't weigh you down.
We are big fans of the innovation from Epoch with these 5th Generation Dragonfly shafts and can only reward them by making their X30 a part of our best middie lacrosse stick ever. It's light, it's strong and it's innovative laxers. Check it out.
Hear a bit more on the Epoch Dragonfly 5th Gen. Handles from LaxAllStars.com 
The Best Defense Lacrosse Stick Ever –
 Go Ahead, Bring the Hammer 
Why this Head makes a part of our Best Defense Lacrosse Stick Ever – 
C-Channel Technology – Check the High Tech – The STX C-Channel technology distributes stress evenly, and with less impactful along the bottom rail. This gives the head extra strength to stand up to checks and scoop those ground balls. Like we said up in the middie section of this piece, for more on the C-Channel Tech, check out the STX page dedicated to it.
Forward Cant = Sweet Spot in the Pocket  –  The gradual forward cant sends the ball to the sweet spot in your pocket more often than not, helping you make quicker passes and keep that ball on a string.
Open Sidewall Keeps Strength Close  –  A open sidewall design will give you some flex on contact in checks and with the ground when you are out there scooping making hustle plays for your squad.
String Doctors, Do Your Worst –  The multiple stringing holes on the STX Hammer will open the doors to many options of stringing patterns to fulfill your itching to make your pocket exactly how you want it.
Three Whole Sidewalls? – Yeah, you read that right, there are three sidewalls to the Hammer. This will do nothing…except for give you tons of more stability in high contact situations!!! (Ground Balls, checks, aggressive team huddles)
This Top Sidewall is "Unique" – Well, STX likes to tell us "our top sidewall is unique," I mean come on, isn't everyone's? Joking aside though, the design to the top sidewall of the Hammer will keep this head stiff and strong, no question. The stress from contact distributes evenly throughout the rail.
You are telling me…A 4-Chambered Throat Design Makes the Head Lighter, but also Stronger!?! – Yes, that's exactly what we are telling you laxers. We love this head because it's durable. This head is light. This head is our choice for our best defensive lacrosse stick ever (2015).
Hundred bucks? Yes, one-hundred United States issued dollar bills for this defensive wonder. It's a pretty sweet deal for a head that is light, stronger than all heck, and ready to stand up to some serious play.
Check it out on Amazon.com, become the brick wall (or the hammer?) of your defensive line.
Get another look at the STX Hammer U head, AND learn a little about stringing it via the lacrosse network

Be the Warrior of Your Team 
Why this Handle makes a part of our Best Defense Lacrosse Stick Ever –  
The Diamond Grip that Won't Quit – The Diamond Coating on this Warrior Krypto Pro model gives you that sandpaper feel (kind of like a cat's tongue…), which will keep your hands in place when you need them! Also, no tape needed!
24% Stronger than a Kryptolyte? – Believe us, we are fans of the Kryptolyte handles as well. But 24% stronger?!? Granted, we aren't sure exactly how you would measure that (anyone feel free to chime in), but that's a huge increase on the strength from the standard series models. Again, for a defensive handle, the Warrior Krypto Pro Diamond, will stand up to the physical play!
A Favorite to the Pros is a Favorite to Us – The Diamond is a popular shaft on the pro circuit. After interviewing some professionals (link up), we found out that Ken Clausen (an MLL CHAMPION), had been using the Diamond since his college days at University of Virginia. That's not all! Ryan Flanagan, another professional defensive prowess, has used the Diamond in the past, his favorite part was that grip that won't quit.
8% Lighter than the Kryptolye Handles?!? – Okay, okay, the Krypto Pro is not only stronger but lighter too?? This handle is perfect for the defensive player making quick plays but throwing hard checks. Yeah, that's why we picked it for playing a crucial role in our best defensive lacrosse stick ever.
The Warrior Krypto Pro Diamond is used at the highest level, that's why we are currently giving it our highest honor and placing it on our best defensive lacrosse stick ever.
Lightweight, but holding it down on the toughness end, it would be hard to pick another better defensive shaft. Can you? Let us know!
Get another brief look at the Diamond Handle here…
Closing:
There we go guys!
That's what we came up with for the best lacrosse stick ever, for the attack, midfield and defensive positions.
What is your combo for the best lacrosse stick ever?
Leave a comment below!